A system for artists who, if they needed to make money now, would go into panic mode.
Money Now is about learning what actions bring in sales today, and practicing them with a support system. This sidekick to Consistent Income teaches you the brave habits to make money, now.
Most artists are:
Obsessed with finishing a project (a website, an email opt-in, a collection they want to launch in three months) that they hope will pay them back for all their hard work
Telling themselves "X must be the piece I've been missing. I'll learn and practice and implement that." Little happens. Repeat.
Wondering when they'll be forced to quit their very expensive and time consuming hobby.
But there's good news!
Making money doesn't have to be hard. Or far away. We create these long-term goals and projects because that makes the possibility of failure further away. It's easier to push it out.
Of course you can already see... that's keeping your bank account empty and fueling the fear you won't be able to keep this up.
Let's take NOW actions instead, together, inside a supportive container.
After all, repeated bravery is your best shortcut to being proud of yourself and what you've been able to accomplish.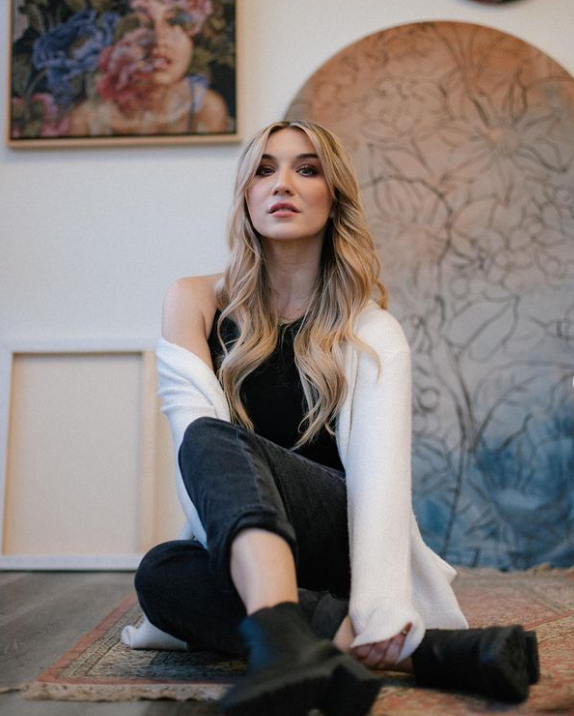 "Follow my art business coach @artistmarketco who is an art sales expert. Then do whatever she says."
- Jess Velarde/Currier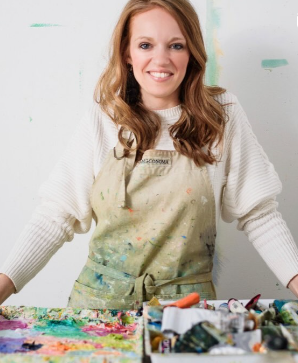 "I've had a really, really amazing month. I've been getting as many people in the studio as possible so I've got a great next year lined up. The sale I ran on Instagram went really well. I'm a tired little puppy and I'm about to close up shop for the year! You are the beeest!"
- Hillary Butler
4 years and 2 months ago, The Artist Market Co. had only made me $134.
After TWO YEARS.
- I was a hard worker
- I did tons of learning, funded by a side job
- I had a decent sized audience.
I didn't know the problem then, but hindsight is 20/20.
- I wasn't telling people what I had for sale, hardly ever
- I was in future growth mode
- My work was heavily based on projects, not daily actions to create income
Luckily, I didn't give up and eventually figured out what I was doing wrong.
Now, I see artists doing the same thing I was, and I need to break that cycle of feeling like crap and using pure willpower to hang on to hope.
Until you get to the point where you can bring in the money you need on the regular, your actions should be based on making sales today instead of later.
This will help you create a much stronger base for your future growth when you know how to bring in money first.
If this is a problem you'd like help solving, Money Now is the solution for you.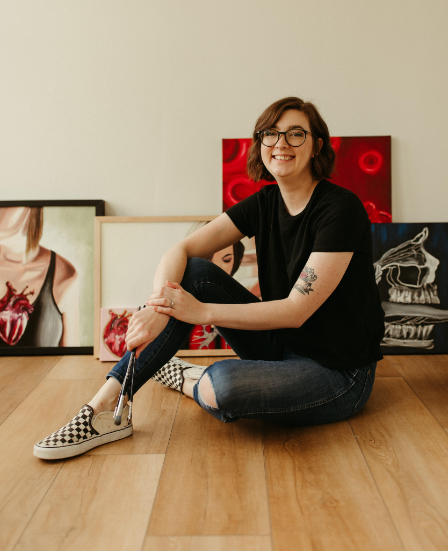 "Wanted to let you know those leads for commissions are coming through.😊"
- Olivia Franklin
Frequently Asked Questions
When does the course start and finish?
There is no start and end date! You get access to this system as a part of the Consistent Income group program to use whenever you need to make money now.
Are there live calls?
There is a Q+A once a month specific to the Money Now system for you to bring your all your strategy questions! If you aren't able to attend live, or have a question in the meantime, you can use the #money-now slack channel to get guidance. All calls will be at 12p EST on Thursdays. I've found this to be the most accommodating time for my clients in multiple time zones.
What is the difference between this course and others you've offered?
Most of my programs are/have been focused on growing your business to where you want it to be -- creating an upward cycle of success. However, if you don't have the skills you need to be able to make money now, that can feel like a long road. Money Now came from the idea that I want to teach artists to make money no matter where they're at on their journey -- stripping down everything to simply answer the question, "How do I make money now?" Once you have these skills, no matter where you're at on your journey, you can feel secure in your ability to generate income when you need it.
I'm intrigued, but I've had $1500 months before. Is this right for me?
If you have a lot of peaks and valleys in your business, and the times when you aren't making money cause you a lot of stress, you'll benefit from this group training. This is about feeling secure in your ability to make cash - even if you're not doing a launch or riding the Christmas ornament wave. If you don't know how to bring in more money today, when you need it, this program is for you.
Your Instructor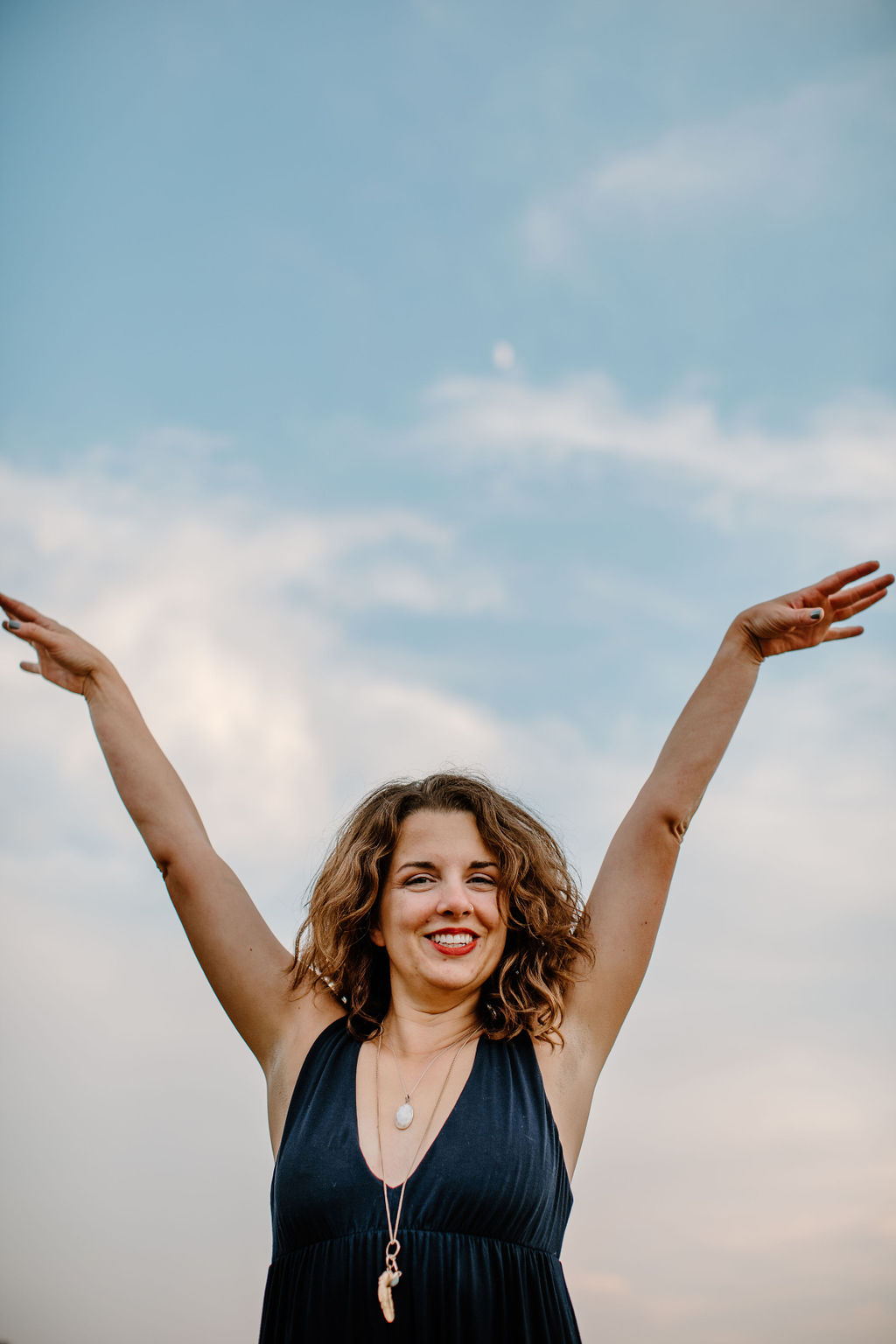 I mentor intuitive visual artists to sell more work, more consistently, at higher prices — with better work/life balance. My clients regularly sell 3x more art within a matter of months.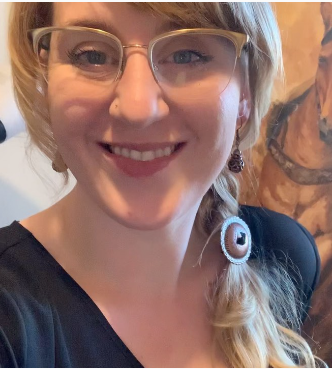 "Thanks to your coaching I have consistently been making my goal of $1000 of sales per month. My next goal is $3000 per month!"
- Alexandra Verboom Fritz
Course Curriculum
Get Around
Available in days
days after you enroll
Resources
Available in days
days after you enroll
Money Now Foundation
Available in days
days after you enroll
DID I MENTION THE INCREDIBLE BONUSES?!
You'll also get four months of access to each of the following (total value $1988):
'Consistent Income for Artists' Curriculum: now that you know how to make money when you need it, it's time to learn how to create Consistent Income. These are the same strategies I teach my private clients! See what's inside...
'Consistent Income Live!' Private Podcast Feed: listen to your peers' plans and strategies, get inspiration, and see the curriculum in action!
"Fill Your Cup" workshops: Once a month, I'll hold a workshop to teach you a practical or energetic strategy to help you create momentum in your business. These recorded workshops will include topics like: Follow up with interested buyers, Making progress when you have other commitments, or Fill your lead pipeline.
---
Instead of taking the long approach, like I did, where I did lots of "right" things, like education, list building, posting regularly, and getting my name out there... but didn't make money for the first two years of my business...

There's one skill to learn before all that: "What actions make me money, now?"